Setting up business with Tcollege
Running your own company, making independent decisions, trying out new ideas and achieving ambitious goals – if this is what you dream of, we are just what you are looking for. Our partner model for business start-ups offers the opportunity you've been waiting for – in a market with a future.
More and more pupils are making use of tutoring at some point in their school career. Whatever the reasons for this, it is important that Tcollege pupils are supported in rectifying their learning deficiencies.
The Tcollege teaching institutes are run independently by our partners as part of the Tcollege partner model. As a result, we are always looking for dedicated partners who are ready to take the brave step of becoming independent. With our step-by-step partner model, you will be introduced to your new role with care.
Are you interested in these challenging perspectives as a business founder, which offer very good opportunities for your personal and professional development? Then complete the application form.
Have you been thinking about becoming independent for some time? Then become a Tcollege partner! With our outstanding franchise model, we can give you optimum support before, during and after your leap into independence.
For more information please call Stephan Nüesch, phone number 0041 56 401 35 22.

Franchising
Benefit from international growth in the education market as one of our partners
Our franchise model
Independence, step by step
Profile of requirements for our franchise partners
Partnership application
Printable application form
Top
Learning difficulty involving numbers

Teaching is supported by an award-winning, scientifically proven learning programme (Maths as a system)
next
Franchising
Be part of a lucrative business model
next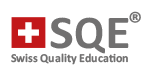 Copyright 2023 by Tcollege