Swiss quality education – our recipe for good grades
We, Stephan and Rose-Marie Nüesch, the founders of Tcollege International GmbH, established the first tuition centre in Switzerland in 1999.
Tcollege wants to find the best solution for your child. For this reason, the first step is always extensive personal consultation. This gives you a chance to get to know us and we can work together to find the best and most effective solution.
With our decades of experience in extra tutorial courses given alongside school work, we have developed a three-level system to permanently correct deficiencies in school work and learning skills:
Set lesson plans for the tutoring sessions provide reassurance
Clear lesson content is easier for the pupil to learn, combine with other new knowledge and apply successfully
Achievements increase motivation and self-confidence in relation to educational skills
We keep fully up to date with the latest developments in the science of education. Our teaching methods are well-established and modern. As part of this, our tutoring makes use of tried and tested teaching materials that are suitable for the learners, alongside the school text books.
Both our Tcollege management and the tutor are available at any time as your personal contacts, and can provide a flexible response to your wishes, queries and concerns.
Benefit from our field-tested educational organisation with Swiss quality education standards.
Our aim is to ensure that our pupils are also motivated, supported individually and helped effectively.
With our membership in the International Franchise Association IFA and the World Franchise Associates WFA we document our high quality standards and our international network.
Stephan and Rose-Marie Nüesch
Countries/locations
Top
Learning difficulty involving numbers

Teaching is supported by an award-winning, scientifically proven learning programme (Maths as a system)
next
Franchising
Be part of a lucrative business model
next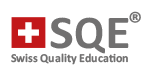 Copyright 2023 by Tcollege