The success programme for learning and tutoring
Finally put an end to bad grades! Tcollege offers educational training for any type of school and any class. In one-to-one or small-group sessions, the pupils learn individually to their own learning schedule and can finally achieve success!

The Tcollege course formats enable you to find the precise solution for optimum support and assistance regardless of your particular situation. We offer tutoring in the subjects of mathematics (which also includes the award-winning learning software Calcularis, helpful against Dyscalculia), physics, chemistry and all standard languages – just the right thing for every pupil.
Top
Learning difficulty involving numbers

Teaching is supported by an award-winning, scientifically proven learning programme (Maths as a system)
next
Franchising
Be part of a lucrative business model
next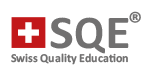 Copyright 2023 by Tcollege