Vocational courses
Define your personal professional goals in a new way. Tcollege offers suitable vocational courses.
The completion of those vocational courses (in management, tourism, finances, etc.) will expand your professional horizon and open up new possibilities.
Get local information about ongoing vocational courses.
Back
Available to
Young people, adults and companies
Number of lessons per month
according to the current training program
Length of course
3 months or by arrangement
Lesson expenses
The costs depend on the frequency of participation.
The best thing to do is to phone or e-mail the Tcollege institute in your area.
The school management staff will be happy to establish how much support is needed and give you specific price information – which will, of course, be fully non-binding.
Contact
next
Top
Learning difficulty involving numbers

Teaching is supported by an award-winning, scientifically proven learning programme (Maths as a system)
next
Franchising
Be part of a lucrative business model
next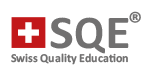 Copyright 2023 by Tcollege