Dyscalculia?
Enjoy better numeracy with Calcularis
Tcollege, together with Calcularis, helps all children succeed at Math.
Calcularis helps resolve learning weaknesses, solidify knowledge and strengthen skills.
Calcularis tackles numeracy problems at the roots
Tcollege leverages the award-winning, playful learning software Calcularis to enhance students' understanding of math and improve their grades.
The interactive software creates an individual training plan based on the student's unique abilities.
With the help of Calcularis, students have been able to overcome math anxiety after six weeks. Research has also shown that, after applying Calcularis for 3 - 5 months, students solve
30 – 45 % more math problems in a given time.
Tcollege, together with Calcularis, provides students with the foundation to acquire advanced mathematical skills in the future.
The Tcollege coach observes, analyzes and supports the student's progress, as the student reaches their individual goals. The coach and Calcularis form an effective team for optimal
and comprehensive advancement of the student.
Calcularis is an
innovative learning software
for arithmetic, specialized in Dyscalculia.
Calcularis is available
exclusively through Tcollege
. The Calcularis software is appropriate with students from first to sixth grade to train their understanding with numbers and basic arithmetic.
Calcularis was developed in collaboration with
neuropsychologists and computer scientists at ETH Zurich
(10th in QS World University Rankings 2018). Calcularis has received numerous honors and recognition, including the reputable World Didac Award.
Calcularis combines
modern findings
from developmental psychology and neuroscience with proven principles from information theory and computer science.
The software
promotes the development and interactions of the various parts of the brain
that are responsible for the processing of numbers and the solving of mathematical tasks.
Calcularis is a
multi-sensory, playful
incentive-based program. The student receives motivating awards, stars and diamonds to create zoo landscapes and to feed animals.
The training and its content adapt to the skill level and speed of each individual user. Calcularis
intelligently analyzes learning progress
to guide the development exactly where it needs the most attention. The Tcollege-coach supervises the student's progress in parallel with the software, as well as responds in real-time to any difficulties faced by the student.
Back
Offer Math plus (Calcularis):
Number of lessons per month: 4
4x90 minutes in small groups (max. 3 pupils)
4x90 minutes in individual lessons
School levels
Elementary school and middle school
Length of course
6 months or by arrangement
Teaching in different languages possible
Lesson expenses
The expenses are dependent on how often your child will participate in our lessons.
The best thing to do is to phone or e-mail the Tcollege institute in your area.
The school management staff will be happy to establish how much support is needed and give you specific price information – which will, of course, be fully non-binding.
Contact
next
Top
Learning difficulty involving numbers

Teaching is supported by an award-winning, scientifically proven learning programme (Maths as a system)
next
Franchising
Be part of a lucrative business model
next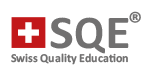 Copyright 2023 by Tcollege