Our recipe for success: tutoring with a tried and tested educational strategy!
More and more pupils use tutoring at least once in the course of their school career. Many pupils only require short-term assistance; others need longer-term professional support to consciously work towards good grades.
Our aim is to stop your child feeling out of depth at school and to help your child regain confidence. To achieve this, we base our work on a tried and tested educational strategy.
Find out more about Tcollege and our successful learning strategy that is guaranteed to help and entertain your child.
Your Tcollege team
"There is only one thing in the long run more expensive
than education: no education."
John F. Kennedy
Educational
Services
Improve maths skills
Franchise
News
Master Franchise Conference in Prague – the most important franchise event in the Czech and Slovak republic
Calcularis
Exam retake
Matura!
Expansion of Tcollege Slovenia
News Archive
Top
Learning difficulty involving numbers

Teaching is supported by an award-winning, scientifically proven learning programme (Maths as a system)
next
Franchising
Be part of a lucrative business model
next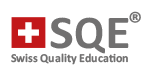 Copyright 2021 by Tcollege