SOS Training / Exam preparation
For all pupils aiming to prepare themselves for an upcoming class test quickly and effectively.

Organization and procedure
Analysis of subject: Pupil and tutoring staff identify the subjects covered in the class test.
Problem analysis: Pupil and tutor specify the problems that need to be solved.
Test: Before the final learning unit, the pupil completes a mock test that is corrected by the tutor and then discussed in the final tutoring session.
No time to waste! Rapid assistance for the class test. Focus on and work through topics in a short time-frame, practice systematically, train for test conditions.
With mock test. Perfectly prepared for the class test!
Back
Number of lessons
4 × 90 min. in small group (2–5 pupils)
4 × 45 min. individual lesson
or by arrangement
School levels
Length of course
Individual sessions by arrangement
Subjects
Mathematics
Grammar
Native language
Foreign languages
Physics
Chemistry
Additional subjects by request
Lesson expenses
The expenses are dependent on how often your child will participate in our lessons.
The best thing to do is to phone or e-mail the Tcollege institute in your area.
The school management staff will be happy to establish how much support is needed and give you specific price information – which will, of course, be fully non-binding.
Contact
next
Top
Learning difficulty involving numbers

Teaching is supported by an award-winning, scientifically proven learning programme (Maths as a system)
next
Franchising
Be part of a lucrative business model
next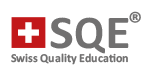 Copyright 2023 by Tcollege