Preparation for the next stage of education (High School, College, University) and exam retakes
Many Colleges and Universities require an entry exam or some sort of test, for example the AP, SAT I and II or ACT.
Tcollege helps with gaps in knowledge or competence and sets up the conditions to pass the tests and entry exams. It helps to form the path for a college or university degree and for a successful professional career.
We can also prepare you for exam retake for different subjects (Math, Physic, Chemistry, Slovene, English…) for primary, secondary schools an middle schools.
In small groups or individual courses the students will be prepared with very intense preparation courses for the upcoming exam or test.
Back
Number of lessons per month
4 or 8 or 16 x 90 min. in small group (2–5 pupils)
4 or 8 or 16 x 45 min. individual lesson
or by arrangement
Length of course
3 months or by arrangement
Lesson expenses
The expenses are dependent on how often your child will participate in our lessons.
The best thing to do is to phone or e-mail the Tcollege institute in your area.
The school management staff will be happy to establish how much support is needed and give you specific price information – which will, of course, be fully non-binding.
Contact
next
Top
Learning difficulty involving numbers

Teaching is supported by an award-winning, scientifically proven learning programme (Maths as a system)
next
Franchising
Be part of a lucrative business model
next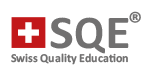 Copyright 2023 by Tcollege