Slovenia
Headquarters Slovenia
Intensive research has shown that there is a demand for private tuition as a complement to schooling, also in Slovenia.
Tcollege's main market is assisting pupils that are aiming for efficient and permanent improvement or stabilization of their grades in one or several subjects. It also helps students that need to fill gaps in their knowledge.
For that purpose, Tcollege offers a range of course types to suit different student's needs and learning styles.
Opening in Ljubljana, September 17, 2015
Media Releases


Tcollege Slovenija
x
1000 Ljubljana Telephone 0041 56 401 35 20
Stephan Nüesch
Management
Contact form












Back
Top
Learning difficulty involving numbers

Teaching is supported by an award-winning, scientifically proven learning programme (Maths as a system)
next
Franchising
Be part of a lucrative business model
next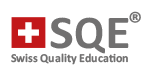 Copyright 2023 by Tcollege