Our franchise model
Part of being a partner is having a reliable partner yourself. This is why we support you not only in your leap into independence, but also at any time afterwards – this is one of our franchise model's particular strengths.
With our franchise model, we offer support for the following issues:
Individual business start-up consultation
Which tasks are best delegated to others and which should I be sure to do myself as a Tcollege proprietor? How should I discuss fees with my tutoring staff? How can I put my capacity to better use? We offer support as early as the decision-making phase. At any time, you can ask us for advice and benefit from our experience, discuss your expenses situation or plan the advertising budget and marketing campaigns for the coming months. We are on hand to help whenever you face new challenges – no matter whether you're just starting or have been running your school for years.
Advertising and PR
Tutoring cannot succeed as a business without support. It is important to have a continuous market presence and to draw attention to yourself regularly. We promote a positive brand identity for Tcollege on a large scale and develop new ideas that you can use for targeted marketing from your location. From print ads and flyers to Internet campaigns – our marketing and PR instruments have proved their efficiency many times.
Start-up network
Our franchise model highlights the fact that communication is not a one-way street: regular presentation of important topics is mixed with an exchange of knowledge gained and new ideas. Various communication channels are used to keep you up to date on Tcollege developments, e.g. legal changes in the school system or new educational science strategies. No matter how practical and informative these media are, they cannot and should not replace personal communication. We promote regular meetings where Tcollege partners share knowledge they have gained.
Involving our partners
Our line of business and the market are always changing. Our strategies and products are influenced by changes in conditions, trends in society and new developments in educational policy. We therefore subject them to regular checks and assess whether they are still appropriate and valid. This often results in a redevelopment or adjustment to the new requirements. Perhaps you would particularly like to help us to develop new courses? After all, no one is closer to the customer than you are.
Permanent further training for our franchise partners
For customers, the quality of a Tcollege teaching institute is the result of the quality of the services offered and the tutoring staff – and the standards to which you hold yourself and your school. And our seminars and training courses form the basis for this. Although you will initially learn the basics for running a Tcollege teaching institute, you should begin strengthening your knowledge of educational science and business administration during your start-up's first year. You can also polish your skills in customer service. For example, you can learn effective techniques for argumentation and communication.
Back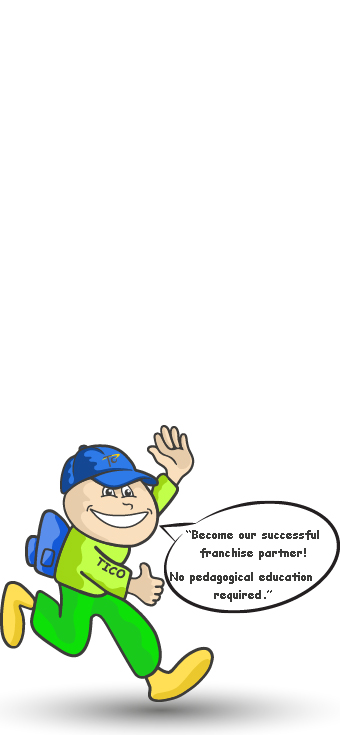 Top
Learning difficulty involving numbers

Teaching is supported by an award-winning, scientifically proven learning programme (Maths as a system)
next
Franchising
Be part of a lucrative business model
next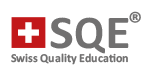 Copyright 2023 by Tcollege