Profile of requirements for our franchise partners
Are you a genuine entrepreneur? Not everyone can say that they are, but in many people there is an entrepreneurial spirit waiting to be discovered. Are you one of these people?
Tcollege then opens up new perspectives for your independence.
As the head of one or more Tcollege institutes, you will confront diverse management tasks. You can also use Tcollege seminars to intensively improve your personal and professional skills.
At the same time, our franchise model will provide support not only during the starting phase but throughout the entire partnership.
Become a partner and complete an application form.
As a future independent Tcollege partner, you should have the following skills:
Outstanding contact and communication skills
A flair for marketing and organisation
Intense resilience and flexibility
Social expertise
The necessary team spirit
A sizeable amount of motivation
A bachelor's degree
(majoring in business studies and/or education science advantageous)
Back
Top
Learning difficulty involving numbers

Teaching is supported by an award-winning, scientifically proven learning programme (Maths as a system)
next
Franchising
Be part of a lucrative business model
next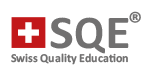 Copyright 2023 by Tcollege