17.09.2015 Grand opening of Tcollege Ljubljana / Slovenia on
September 17th, 2015
Tcollege proudly announces the opening of their first center for Tutoring and Learning in Slovenia.

On September the 17th, 2015, the Slovenian master franchisee of Tcollege, Mrs. Sasa Percic, will open her first school in Ljubljana at the Podmilščakova 24.
Tcollege offers pupils at all levels and in all subjects support alongside classwork for their educational career, giving them a better start in their professional life and a successful future.
More information about Tcollege Slovenia
Back
Top
Learning difficulty involving numbers

Teaching is supported by an award-winning, scientifically proven learning programme (Maths as a system)
next
Franchising
Be part of a lucrative business model
next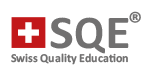 Copyright 2023 by Tcollege